Animal portrait
Your cute little ball of fur is a star at home ? Personalised your favourite photo of your animal with an adorable portrait ! His photo created in a modern style, pop art, comics etc. Discover our selection and adopt one of the decor specially designed by our graphic-artist for your little one. You can proudly hang the portrait of your beloved animal on the wall !

Adopt your pet's portrait now!
Because at Votreportrait.fr we also love animals, we have declined our most famous graphic styles in a collection of portraits for pets. 100% dedicated to our hairy friends, you can only fall for these creations filled with love!
Steps for creating your pet portrait :
1. Choose your most beautiful photo or take a picture of her little face from her best angle.
2. Opt for one of our custom-made graphics (street art, pop art, comics, drawing, etc.)
3. Select the different options among: print size and support, number of animals, background color or text bubble.
4. Finalise your order and send us its photo.
5. We create the portrait of your favorite animal by following your instructions to the letter.
6. Following your validation, we print the file and ship the package within a few days!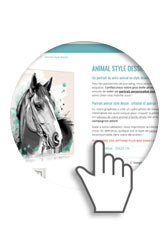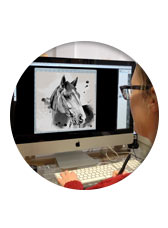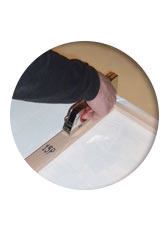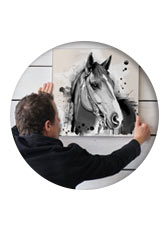 This process lasts about 7 working days, so you have to plan a little in advance to order the portrait of your animal from a photo. You can also follow the progress directly from your account. You are also in contact with our team regularly via follow-up emails or by phone. You will thus be the proud owner of a surprising illustration of your faithful four-legged friend! A canvas of your animal rich in emotion that will leave an eternal imprint on your walls... In short, a great way to give him back all the love he gives you every day.
Why make the portrait of your animal at Votreportrait.fr ?
First of all, you will benefit from our know-how for more than 10 years in the creation of personalised photo portraits. The little extra is the sending of a preview before printing, and possible modifications until you are satisfied with the rendering.
In addition, our graphic designer does not use automatic filters to create your portrait. She transforms the photo of your pet manually, using a graphic palette on the computer. For example, if you choose to do a drawing-style portrait, one of our best-sellers, it redraws the features (and hairs) of your hairball's muzzle, as well as the shadows that will create volume. She then adorns the set with black and/or colored spots.
The creation and production time for each order is only 5 working days. While maintaining consistent quality in the design of our products, it is important to us to do our utmost to meet our deadline, or even shorten it!
Finally, the prints of the digital files are in high resolution. Whether on canvas or poster, the colors last over time, the contrasts are respected. The canvas stretched on a frame allows you to offer a real decorative object. Photo paper is ideal for contemporary decorations.
Let yourself be seduced by a personalised animal portrait
More than a decorative painting, the portrait of your animal will add the touch of originality that was missing in your interior! Hanging a personalised photo of an animal on the wall will give a unique character to your wall decoration. Plus, with fun, fashionable styles made especially for pets, you'll be spoiled for choice when it comes to giving an unforgettable gift.
All the personality of your furball in a pet portrait
Does your dog Jack run at lightning speed? Does your kitty like to be flirtatious to the tips of her claws? Finally, Rosette, your rebellious rabbit, isn't afraid of anything, not even the neighbor's bulldog? Find the style that suits her like a glove, and our graphic designer takes care of the rest! With his name at the top of the poster, playing with his favorite ball, or posing with a flashy bandana necklace, we will make your beast of love the real star of the house. Alone or with his whiskered friends, this animal portrait will give life and lightness to your wall decoration. And for wild animal lovers, it is also possible to create a personalised creation with a photo that you provide to us. It could be lions, bears, wolves, tropical birds or monkeys. Wild or domestic animals, we will creatively tame them to make them a true work of art!
A perfect gift and a decoration rich in feelings

It's almost Christmas ? Your Loulou's birthday is fast approaching? Do you want to surprise her for Valentine's Day? Nothing is too good to please you and your loved ones. And all the occasions are good to make a magnificent and touching gift : a very soft animal portrait. Whether it's for yours or your friend's, this personalised portrait will certainly become a real favorite.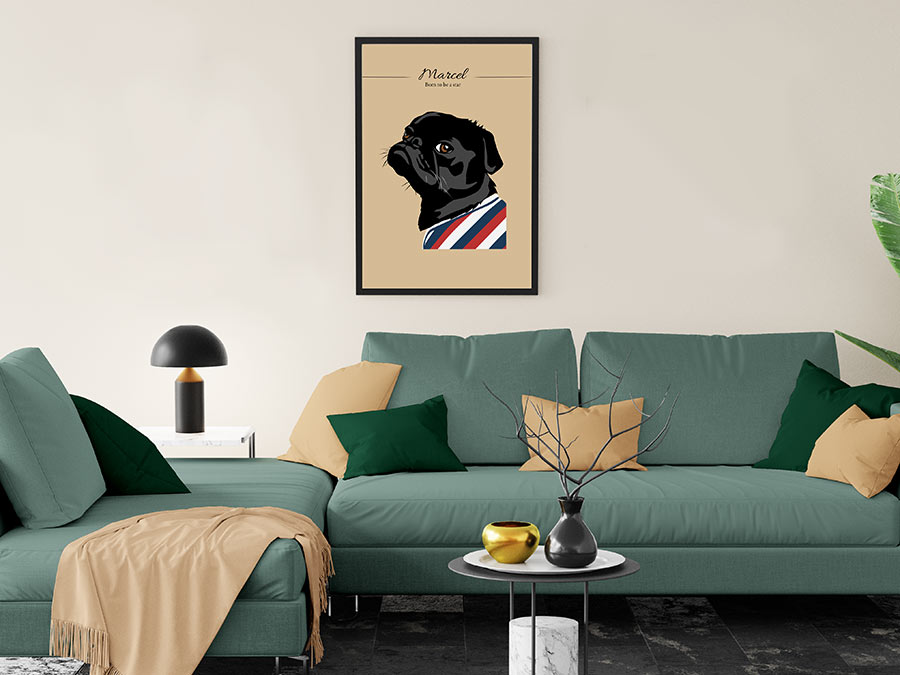 We thus associate the artistic side with the emotional so that this present is as original as possible. Surprise, move, make people smile, the intention is to say how much you love those around you with a portrait of their animals. And why not associate it in a personalised family portrait ? A pop art family photo with your dog Pépette will be the most beautiful effect! Because the love of animals is priceless, fall for this totally unique and exceptional gift.